Membership
Online member
You are entitled as online member once completed Giordano.com member registration (By email address or Facebook log in). Online members enjoy a 5% discount on all original-priced items purchased online.
WWS member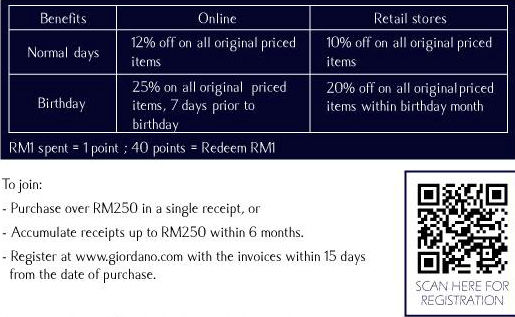 For WWS member, simply log in Giordano.com with your membership phone number. Temporary password as 123456.
For invoice registration assistance, do check HERE. Please contact us at eshop@giordano.com.my for further inquiries.
Giordano reserves its right to amend all membership privileges and applicable terms and conditions from time to time without prior notice.